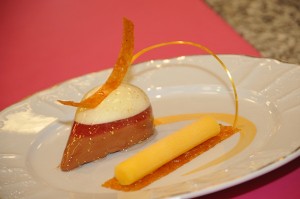 The first edition of the Coupe d'Afrique de la Pâtisserie, held in the Moroccan salon Cremai at the end of March, is a milestone in the history of haute pâtisserie on the African continent. With the participation of eight countries, the competition ended with the victory of the Egyptian team (Ahmed Abdel Salam and Abdel Mohsem Amin), ahead of Tunisia (Ramon Kooli and Mehrez Bouali) and Morocco (Mohammed Alahmoum and Salah Idchaklane).
These three countries, alongside Ivory Coast which came in fourth place, have classified for the next edition of the World Pastry Cup in 2013, which will be held at the SIRHA in Lyon.
But beyond the list of winners from this first edition, where one can see the visible superiority of the North African countries compared to the Sub-Saharan ones, what is worthy of applause is the initiative in that it contributes to the reinforcement of haute pâtisserie culture in the only continent where, perhaps because of its socioeconomic context, it hardly deserved interest until now. It is another symptom that shows there are things which do work on this poor continent and awake hope for a better future and more if we take into account the fact that the first two countries to classify have recently gone through some particularly difficult political turmoil.
Africa asks for a place on the high patisserie map and we will be paying close attention, which they deserve.