The pandemic changed everyone's life. Some only had to adapt their daily life and profession to the new reality, an adaptation that in many cases was temporary, but many others took advantage of the break to deal with pending issues or to take on completely different challenges. This was the case of Ju Chamalo, a bank clerk who opened an Instagram account in the midst of confinement to give free rein to his great passion – flan. What started as a tour of the flans he could taste in some of the most popular establishments in and around Paris, changed over time. His own proposals came into play, each time more varied and of higher quality, and the public's response was spectacular. The success of his flans and the friendships he made with some of the leading figures in the industry encouraged him to knock on the door of the publishing house Le Martinière to propose a book dedicated solely and exclusively to flan.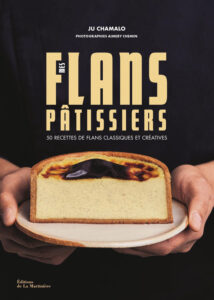 A few months later, a work was born with more than 50 recipes that review the classics of this product and then revisit them in all sorts of versions and surprising combinations of flavors. It is a treatise on the keys to flan as understood by a flan enthusiast. Amateur? We could say that he fits that definition, but with a level of specialization that has made his work worthy of attention from the entire professional sector.
At so good #28 is a small sample of what you can find in his 'Mes Flans Pâtissiers'.
'The key? Using the best ingredients, chilling slightly before baking and respecting the times.'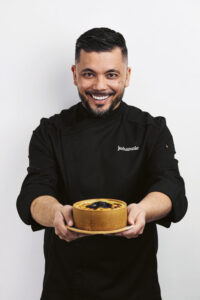 Bank clerk who in his spare time is a pastry chef. After this book, aren't you tempted to change one job for another?
I'm not thinking about the future, I'm just a passionate amateur, I love my current job and my passion for flan. I have found a certain balance. Despite that, I am often asked to share my passion and knowledge (even if I don't like this term too much as I am just an amateur), so why not explain flans through workshops and also why not a 'Mes Flans Pâtissiers 2'? I still have many recipes in mind.
What is the best and the worst thing about being a pastry chef in your opinion?
The best thing about being a pastry chef from my point of view is being able to convey happiness and emotion to the people who taste your creations. The worst thing? I haven't seen it yet.
What are the key aspects to achieve an optimal flan preparation?
There is no secret, the better the ingredients used, the better our flan will be. An important point is to let the temperature of our cream drop a little before baking. This will prevent it from overflowing during baking. Smoothing the top of the flan before baking will allow us to obtain that beautiful dark layer that characterizes a good flan. And of course, a resting time of two to three hours when removed from the oven is essential, as well as an additional two to three hours more in the refrigerator to help the flan set well.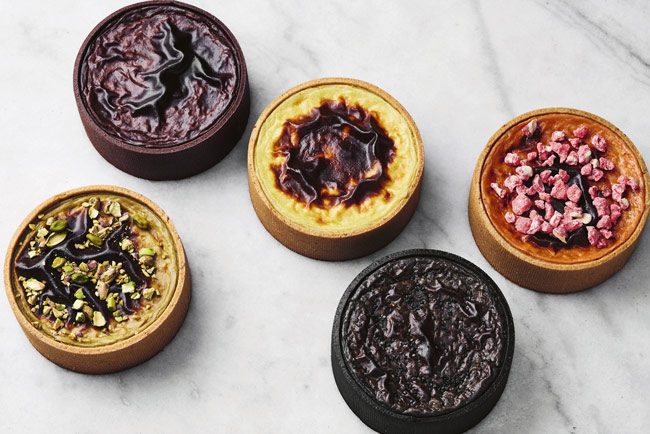 Do your flans have anything to envy to those you have tasted in the best Parisian establishments?
I have tasted many flans in and around Paris and I have been able to form my own opinion. For me, a good flan starts with good ingredients: good whole milk, good heavy cream and good fresh eggs, on a good base (puff pastry, sucrée, brioche…). It must remain firm and be unctuous and creamy, with a slight eggy flavor (but not too much) reminiscent of the egg creams of our childhood without being too firm or too elastic. It is difficult to say if my flans have anything to envy to those that I have tasted in some of the best Parisian establishments, because that will depend on the taste of each person. I like my flans and those of others equally.
How did you come up with the different versions and what works best within a flan?
Perhaps with passion? Nowadays it is easy to find classic flans: vanilla, chocolate, coconut, pistachio or coffee, but not more 'original' flans. I have tried recipes with different flavors such as chocolate-banana, vanilla strawberry, pop-corn, lemon meringue or tatin and especially with fillings. I had enough recipes to make a book but I still have many ideas in mind that I would like to realize and that I will realize. For me a flan should be thick, the thicker the better, although that is still my own personal taste.
Discover these two signature flans by Ju Chamalo in so good #28