Jean Paul Hévin is one of the great French master chocolatiers. He has been spreading the sensory richness of a diverse product, in origin and variety, in his boutiques for 25 years. When speaking about chocolate he always has some analogy with the world of wine. Not surprisingly, one of his next projects is to create a large cellar for chocolate in Paris. A recognized purist of this product, he is one of the artisans who also has most contributed to democratizing the bar of chocolate in France. He sells a whopping 200,000 bars in this country alone. Japan exerts a great influence on him. As he admits, through this culture and the clientele of Japanese shops, he has incorporated more demand and rigor to an already outstanding job with chocolate.
Text by Verónica Bustamante & Gérard Taurin • Photos by Damien Allard

What clues explain your privileged position within chocolatier d'auteur, in a place as disputed as Paris?
Perfectionism is part of my DNA. It's who I am, I can't help it. I'm never satisfied with what I do. In this sense, the demand of the Japanese clientele of my boutiques in Japan has helped me to make these kinds of questions on how to improve what I do. I always look for ways to improve and this is what helps me to go further in flavor, at the moment of tasting. It is, ultimately, the way I'm evolving.
How has your fascination with Japan reflected in your creations, your style and your vision of French chocolate?
In the form and background. In relation to the background. According to the Japanese, everything that is good for the body is also good for the spirit. It is somewhat my way of living, because they are very selective in what they choose to eat and I also seek the best for my body. And as to form, the care that I can contribute to the product can be seen in my design for bonbon boxes and cellar to keep chocolate in perfect conditions. It's something that was evident in the first boutique opened in Japan. I did not know how to seduce the demanding Japanese customers, how to capture how they 'feel'. With the creation of the cellar I created a space where chocolate's aroma is concentrated, a gateway to this universe, everything invites you to taste this product. Here the bar is at its ideal temperature for tasting, 14ºC, and pralines and ganache at 20ºC, 21°C. The impact of Japan has become a greater demand on my self-imposed standard of excellence, adding more rigor to the rigor with which I already work. Japan has led to rethink the way I work, to delve deeper into product quality, precision when choosing raw materials.
Thinking about the Japanese and global clientele, I decided that the cakes in all the boutiques should be made in Japan, but not chocolates. The cakes are frozen and then travel around the world. Knowing that product authenticity is valued, I chose to prepare the chocolates in France to convey Parisian glamour and flavor.
What product has undergone further evolution or a more interesting evolution from your wide range of chocolates?
I think that it's immediate consumption, the product of impulse, what I call nomadic consumption. It's a kind of consumption previously conformed with hot chocolate, but now also calls for chocolate ice cream (lollipops, squimau, popsicles), snack products (petit Boucher) as finger foods, macarons and bars of chocolate. Why do certain pastry products come in a rectangular format like bars of chocolate? In the end, it's a practical choice, which also explains the culture of the bar in France.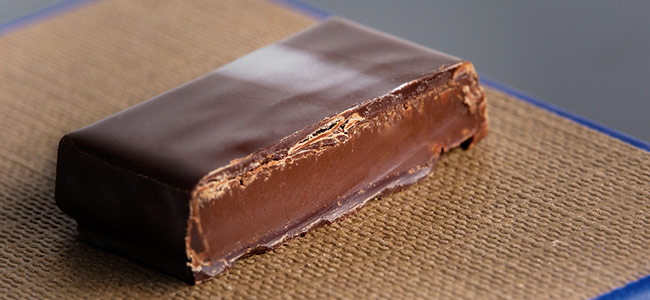 What product line do you most identify with?
My product line … that is a difficult question. It's true that bars are very present in my house. Because of sensitivity? Yes, and willpower, because when I opened my first boutique I realized that among chocolatiers, many bars were not sold or hardly offered types of bars according to the origin of cocoa were hardly offered. And in any case, all at a very high price. For 25 years I worked with the idea of developing bars in my boutiques that the customer can purchase at a reasonable price, without having to go buy them at supermarkets. I sold many. Presently, I sell 200,000 a year in France alone. Now I have quite a good reputation and customers come looking for bars in packs of 10 units. I want to continue this way so that the customer has a greater choice in this product category, with different origins, sensory nuances, and ranges.
"For 25 years I worked with the idea of developing bars in my boutiques that the customer can purchase at a reasonable price, without having to go buy them at supermarkets"
You are one of the most renowned chocolate purists. Do you think you need to have a plantation to maintain that level of quality and product knowledge?
No, for me it's not necessary. In any case, that's another world, agriculture is another universe.
And isn't it difficult to control the cocoa to chocolate production process?
It's like asking a bodega owner if he'd like to grow grapes and make wine…I don't think that that's what you have to do. The world of cocoa is exceedingly variable, complex, as well as is its treatment, like with coffee beans, for example.
Is there any particular cocoa origin that's easier and more interesting to work with and regulate the quality of its production? Africa is in first place, what about South America?
I find that Madagascar, for example, has good regularity in terms of the farmers, production is fairly well-controlled.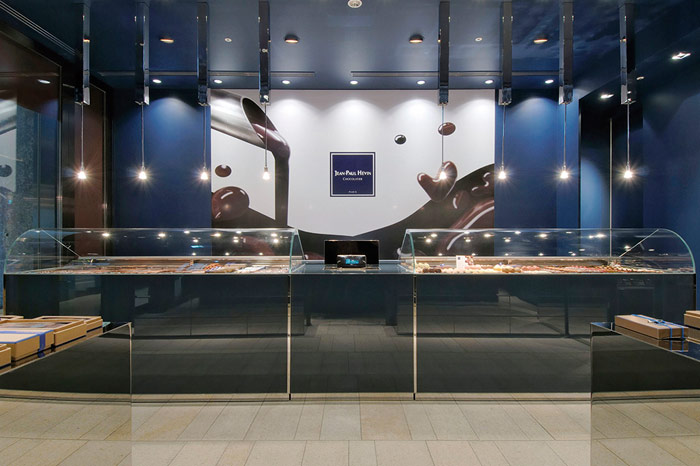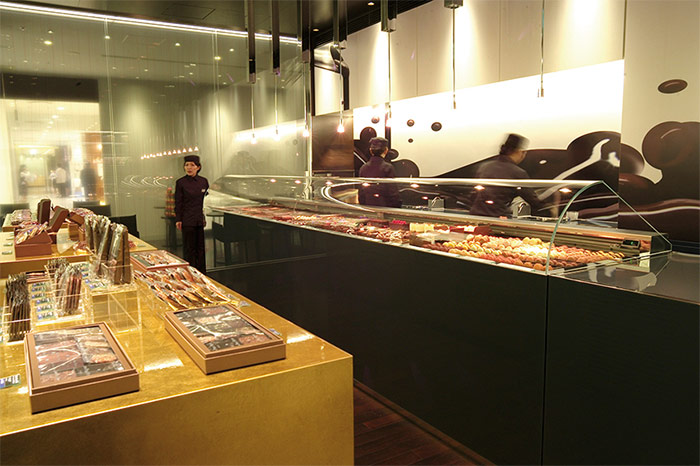 And emerging countries such as Vietnam and Indonesia? Is Indonesia powerful enough to see obvious differences with other more traditionally established origins?
The difficulty is that we are already working with extreme subtlety, so it's difficult to find interesting flavors that can be expressed through our creations. One way to go further is to work through shorter circuits between the origin of cocoa and chocolate, which is what will make a difference. I would like to do as some winemakers do, which is visit the producer and to see his plantation, communicate with him to work together on a higher quality product. Not all producers are equal, some are more serious than others and the product also varies depending on the season.
Do you favor an origin and variety of cocoa in particular?
I like cocoa from Venezuela, it's very fine. Variety? Criollo white cocoa can be very good, yes, it's the most interesting, although it largely depends on both the plantation and its transformation into chocolate. It is a very sensitive cocoa; it's another flavor, another world to create a different chocolate. We later find its finesse, its solubility, its length in mouth and an unusual taste. But when your work is high-end you can't settle for one variety of white cocoa simply because it's the best. What makes the difference is the craftsman who works this noble raw material, how to extract the best result through the artisan process, a good performance. However, the weakness of criollo is its low productivity, from 200 to 300 kg per hectare, while trinitario cocoa is 450-600 kg, not to mention forastero, which is between 900 and 3,000 kg.
"It has always surprised me that costumers ask for creations that combine a noble product such as chocolate with crunchy components such as cake, biscuits, and praline, for example, because they are more basic and of a lower quality"
How would you define your style?
My style is a mix of French tradition and modernity, humor, and curiosity. I love tradition, good things, as well as having a creative side. An important part of my style is all about fun and a lifestyle (l'art de vivre) which sees things in a humorous way. For example, for Easter creations I draw inspiration from typically French clichés for puns and fun creations.
What is more important, staying true to tradition or innovation?
I need both to exist, otherwise I wouldn't evolve. Tradition because it is the first basis to work with. Afterwards, innovation and creation are very important to win over the customer and to motivate teams.
What combinations of flavors and textures are more successful in your chocolate shops?
I don't usually mix chocolate with other components such as citrus in my high-end products. It has always surprised me that customers ask for creations that combine a noble product such as chocolate with crunchy components such as cake, biscuits, and praline, for example, because they are more basic and of a lower quality. They have not experienced the evolution that chocolate has had. It took me 10 years to accept this and it is a combination that I reserve for my low-end chocolates.
You will find the Bonbon Bolivar's recipe so good #16