Although Easter is over, there are chocolate creations which deserve a detailed analysis for their artistic quality. One of the chefs that sets trends at this time is Enric Rovira (see So Good # 13) who for 20 years has taken the egg as a model to create new techniques, transforming its volume without losing its essence, and creating extraordinary figures such as the egg in equilibrium, the molten egg, the barretina egg or the cocoa egg, among others. Eggs in thousands of formats and colors that have been exhibited in different countries and have received awards and recognitions.
Enric's funny and charming Easter 2015 campaign is his homage to the tradition that is reflected in these two pieces, the first reminiscent of the bread or brioche monas, and the second completely handmade with no trace of technology or molds.
Feather Egg, his 2015 mona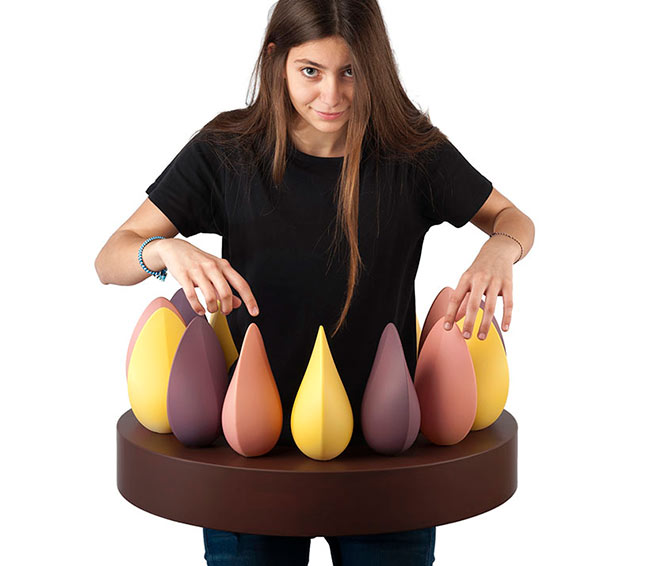 This mona merges two typical symbols of Easter: the egg and the feather, with clean and stylized forms made entirely in white or black chocolate and finished with a thin layer of intense color.
The presentation is impeccable, as always, placed on a chocolate ring symbolizing the early bread and brioche monas that held the amount of hard-boiled eggs as the age of the godson or goddaughter. Enric has placed 15 eggs shaped like feathers in honor of his goddaughter who is 15 years old.
Campos do Jordão, a classic school piece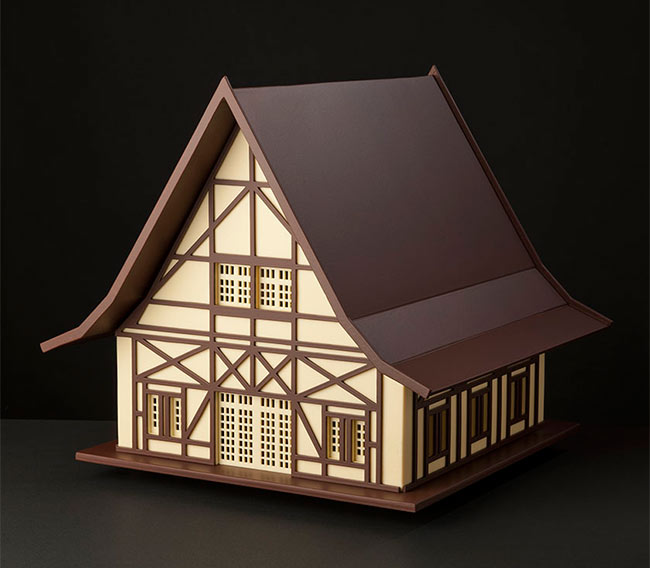 The idea to make this mona was born last summer, when the Alícia Foundation requested he teach a course on chocolate at the headquarters that Senac University has in Campos do Jordão, a Brazilian city built in the Swiss manner with a tourist train and a lot of chocolate. While walking through its streets he was fascinated by its beautiful houses and felt the urgent need to make one out of chocolate for the course. He sketched and photographed them, he even cut patterns, but he realized that it was a project to be made calmly and carefully, a project which was released this Easter.
The result is a classic school piece, handmade as it was created before, without molds, digital printing or new technologies. Its complexity is in the detail and flawless execution. It is not an artistic creation, but a technical artisan creation like those made by the specialist Joan Giner.