The Japanese have taken the designer Coco Chanel's words to heart. "Fashion is not something that exists in dresses only. Fashion is in the sky, in the street. Fashion has to do with ideas, the way we live, what is happening."
People in Tokyo are fashion and food oriented. They crave top international brands and if a good meal were a Chanel bag, you would only find it at Beige, which sits atop the Chanel Flagship building within the metropolis's Ginza neighborhood. Here, food lovers from around the world congregate to enjoy the synergy between aesthetics and gastronomy. Awarded with two Michelin Star in 2016 and considered one of the best places to dine in the world, this restaurant is one of Tokyo's most interesting and high-end places to eat the best French and Japanese fusion delicacies.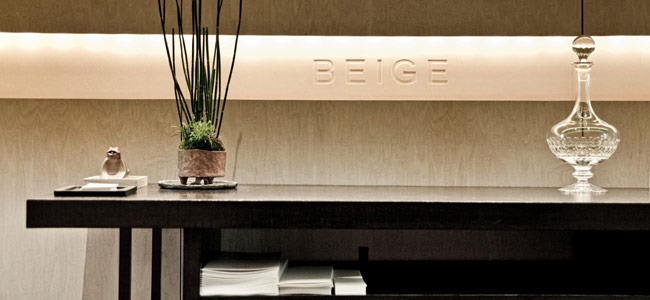 Beige by chef Alain Ducasse is a restaurant that pays homage to Coco Chanel. The decoration is in beige and gold and everything has a reference to the designer. Even the fabric used for the furniture is made from Chanel Tweed. Their Executive Chef Kei Kojima and Executive Pastry Chef, Sylvain Constans, are always looking for the best way to bring out the natural flavors of the ingredients without compromising the quality and nature of them when it is time to cook them. They choose the finest foods from all parts of Japan and France.
I had a chance to try many of the different desserts that chef Sylvain prepared for us and following Chanel's motto, 'Simplicity is the keynote of all true elegance.' He creates beautiful desserts like the Chanel Carre, the flagship creation symbolic of the collaboration between Alain Ducasse and Chanel. We also try Les crises pooches aux epice, grace au last ribot. he also prepared Rhubarbe cuite et crue, shiso rouge et poivre noir, and Ananas au Narurel, Fromage blanc et citron vert.
Could you briefly describe your career as a pastry chef?
After culinary school (2000/2005), I first worked in the south of France in the Golf of St Tropez. After this experience I wanted to work overseas, and I first moved to London (2006/20011), which is where I worked in a French restaurant called L' Oranger and at the Dorchester Hotel. After four years, I moved back to France (2011) and worked for Yannick Alleno in St Tropez and Hotel Cheval Blanc in Courchevel. Then I spent two years (2012/2014) as a pastry sous-chef in Hotel Martinez in Cannes to get more experience in hotel business. In 2014, Yannick Alleno gave me the opportunity to work in Asia as a Head pastry chef in Taiwan for Stay restaurant and Sweet Tea pastry shop. Then I applied for the position of pastry Chef for Alain Ducasse Tokyo. It was a really exciting challenge, and I am really happy to work for one of the most recognized French chefs. Tokyo is an incredible city where the standard for restaurants and patisseries is one of the highest in the world.
Why did you decide to become a Pastry Chef?
From an early age, I was attracted to helping my mother and grandmother who were cooking in their kitchen. I realized the pleasure you can give to people with preparing food. As well as two of my great-uncles were chefs and restaurant owners in the USA so they gave me this American dream to become a Chef.
After high school I started studying in a culinary school for four years. During this time, I did a few training periods which made me discover pastry, leading me to decide then to stay one more year at school to learn plated desserts. My first job after school was in the pastry section.
What do you like most about your job and what is the most challenging?
The Japanese guests know French food and pastries very well, it is a daily challenge to provide the highest quality for them. In the daily operation, to Being able to communicate with people who have a different culture in the daily operation is a rewarding experience as well. There is also the pleasure of being in the kitchen and to share my techniques and knowledge with my Japanese team every day.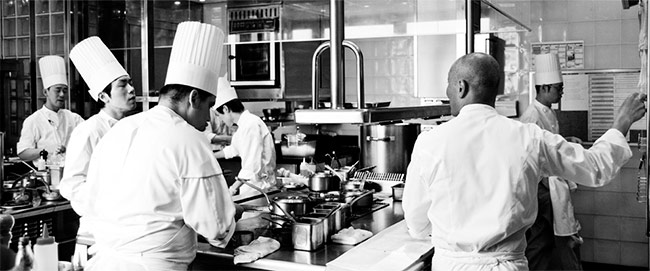 How would you describe your pastry creations for Beige?
I would say they are very good and simple, I try to express what is essential of the ingredients in a simple style, even if I use a lot of techniques and different cooking methods on one ingredient.
I use Japanese products with a French identity, and I work with chef Kei Kojima to keep the same line throughout the Menu.
"My pastry creations are very good and simple… I use Japanese products with a french identity, and I work with chef Kojima to keep the same line throihout the Menu"
What inspires you when the time comes to create a new dessert?
My source of inspiration can come from my childhood, nature, or memories of journeys. I am well inspired by the Japanese culture and products as it is now my environment. I am also very lucky to share my creations with Alain Ducasse and his executive chefs who come at least every season to Tokyo and validate my creations … they are an indispensable support.
Some signature creations by Sylvain Constans