The specialist in silicone molds, Maé Innovation (web page), has moved its facilities and its production center to La Ville-aux-Dames, near the French city of Tours, located in the department of Indre et Loire. A new space, installed on a 10,000 m2 site, in which sustainability, the use of renewable energies, and non-polluting materials have been taken into account. Thus, for example, photovoltaic panels have been introduced that allow the production of 50% of the energy necessary for the activity of the company and the car park has been equipped with charging points for the electric vehicles of employees and visitors. Likewise, Maé has modernized the production workshop and the design office with the acquisition of new machines, high-performance software, and the latest generation of 3D printers.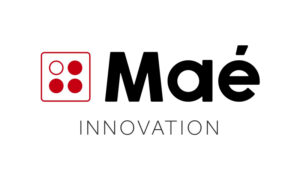 And this is not the company's only change in 2021. The company presents a new logo which is more modern and legible, accompanied by a graphic symbol according to its specialty: a silicone mold. A "Made in France" pictogram matches the logo to underline know-how and the French manufacturing of Maé.

It is also important to highlight the new organization of the company. Maé, which has been working with the food industry for more than 25 years, is now structured into three areas of specialization for its professional and industrial clients: Maé Food, Maé Cosmetics, and Maé Industry.